One-on-One Conscious Uncoupling Coaching Sessions
Contemplating a divorce, or break up?  If you are having difficulty moving on with your life feeling stuck in old patterns or past relationships, your life will be highly enhanced by the insights and thought provoking practices of the Conscious Uncoupling program.
View More Info
Resources
Links to information and help in the areas of divorce, support for children during the divorce process, and more
View More Info
Public Speaking
Learn more about Conscious Uncoupling. Experience hands-on exercises and practices from the Conscious Uncoupling Program and book.
View More Info
ABOUT DALE
Dale Sparage; BFA, MFA, BA of Education
Dale Sparage was certified and mentored by Katherine Woodward Thomas to offer and facilitate The Five Step Transformational Process of the Conscious Uncoupling Program. I have deep experience as a coach and create a warm, comfortable space in which to safely explore relationship patterns.
View More Info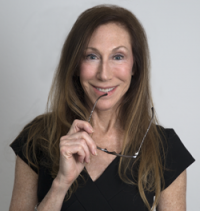 "Working with Dale through the Conscious Uncoupling process completely changed my life. Her competent and caring style guided me through a process I previously thought would be too painful to complete on my own. She prompted me to conjure up images, feelings and memories that I was then able to release and put into perspective. I now feel healthier and more prepared to enter into a loving relationship, thanks to Dale."
Susan K.,
"CONTRARY TO POPULAR BELIEF, TIME DOES NOT HEAL ALL WOUNDS. WE DO."
Katherine Woodward Thomas, Author of the New York Times Bestseller, Conscious Uncoupling: 5 Steps to Living Happily Ever After