WHAT IS THE CONSCIOUS UNCOUPLING PROCESS?
Conscious Uncoupling has five steps accomplished in five sessions:
1. Find Emotional Freedom
2. Reclaim Your Power and Your Life
3. Break the pattern Heal Your Heart
4. Become A Love Alchemist
5. Create Your Happily Even After Life
Each Session is 60 minutes. Additional sessions are always available, ask about individualized package pricing.
HOW DOES IT WORK?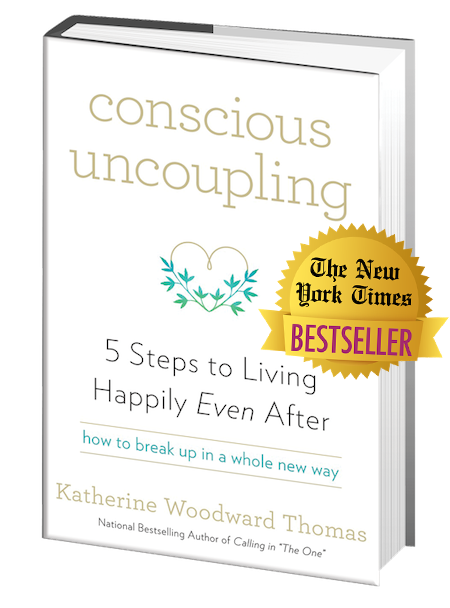 You will be asked to acquire the book, Conscious Uncoupling: 5 Steps to Living Happily Even After, by Katherine Woodward Thomas. We will explore the reading together, and I will guide you through questions and practices that allow for reflection and facilitate a deep shift in consciousness.
When Is It Appropriate?
Conscious Uncoupling coaching is beneficial after, during or while contemplating a divorce or break up. If you are feeling stuck in old patterns or past relationships, if you are having difficulty moving on with your life, the Conscious Uncoupling Program will help you make the changes necessary to heal and evolve. To learn more, call 650-563-4440 or email dale@creativecorecoaching.com.
Testimonial
"I came to Conscious Uncoupling to sort through issues stemming from past relationships and to heal from the lingering trauma I clung to. Dale was patient and attuned to my needs. Her calm, positive energy and enthusiasm for the program made it easy to open up to her and get personal. At the time, I was in a very unhealthy relationship, and although it wasn't my intent to leave, months later when I made the difficult choice to do so, the program and Dale's coaching, helped me tremendously. I ended my three and half year relationship in peace. And more importantly, I retained peace within myself.
The skills in Conscious Uncoupling can be used in regards to other types of relationships that are not romantic. I recently took what I learned with Dale to help me through a difficult friendship. I was able to get in touch with myself and listen to my feelings while I initiated my needs and boundaries. I remained respectful of my friend while putting space within our friendship. Learning to let go with dignity and respect is by far the healthiest step you can make for yourself. And learning to forgive will set you free.
I highly recommend taking this program with Dale's guidance, to anyone looking to make self-improvement within themselves and their relationships."
 Sabine L.